Kingdom of women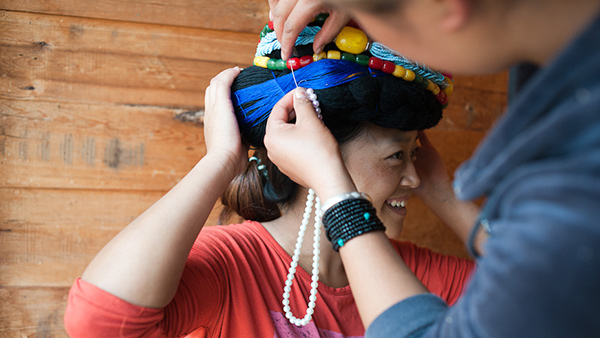 Photo: Dave Tacon
ABC Radio National, 360 Documentaries
May 5, 2013
Imagine if your brother raised your children and your husband visited a few times a week. This is the ancient cultural practice of the Mosuo people – one of the last surviving matriarchal societies in the world.
Listen to Erin O'Dwyer's full length radio documentary on the Mosuo on ABC Radio National's 360 Documentaries.
Photo: Mosuo woman prepares for a traditional fire dance in Xiaoluoshui, a village on the edge of Lugu Lake, in China's Yunnan province.