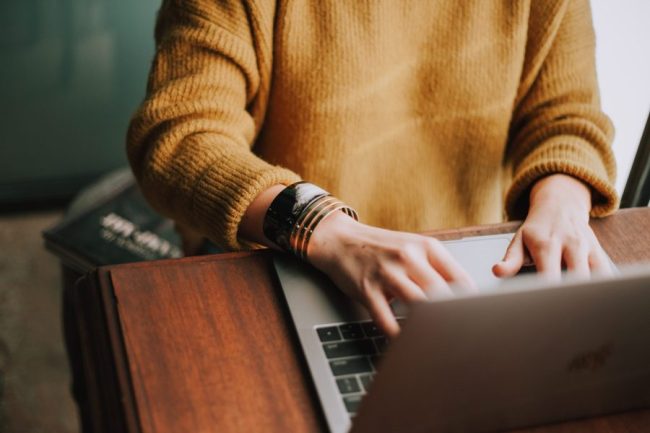 Photo: Christin Hume – Unsplash
Erin O'Dwyer offers high-quality professional writing services.
When it comes to words, I can craft just about anything  – from a tweet to a blog to a speech to a policy paper.
I have 25 years' experience as a journalist, writer and editor. I am also a passionate writing teacher, offering writing workshops, coaching and mentoring services.
My journalistic training means I can research extensively, synthesis complex detail quickly, and present the final product in a way that informs, engages and entertains. I can cut through the spin, to deliver key messages. I can also ramp up the colour, to create copy that sings. Whatever your needs, I can deliver.
What can I expect when I hire you as a writer?
A seasoned professional who is fast, accurate and reliable. I work with you to understand and refine the brief. I can follow directions or give expert advice on how best to proceed. I understand the importance of stakeholders, and bringing them along on the journey. I operate according to the journalists' Code of Ethics, which means I strive for honest, fair writing which tells a story at the same time as being accountable to the facts. I discuss scope, budget and deliverables ahead of time, so we know we are on the same page.
How do your clients describe you?
Collaborative and creative. Can-do attitude. Calm under pressure. Able to work flexibly. Sharp focus on the smallest detail, while also staying true to the bigger picture. Delivers a high quality project to budget and brief – on time, every time.
(And don't just take my word for it. Head over to my testimonials page to read for yourself!)
Can you help me?
Yes! Hiring a writer is a worthwhile investment. Sparkling copy makes a website, book, report or newsletter lift off the page. It can ensure you win the pitch, close the deal, convince the board, or create change.
Get in touch to discuss your project.
My broad professional writing and copywriting experience includes:
Speeches
Submissions
Opinion articles
Briefing notes
Policy papers
In-house magazines
Newsletters
Annual reports
Press releases
Media statements
Online news items, blogs and posts
Ghostwriting and life writing projects
Website copywriting
Advertising and brand copywriting
Print copywriting
Please contact Erin to discuss your project.