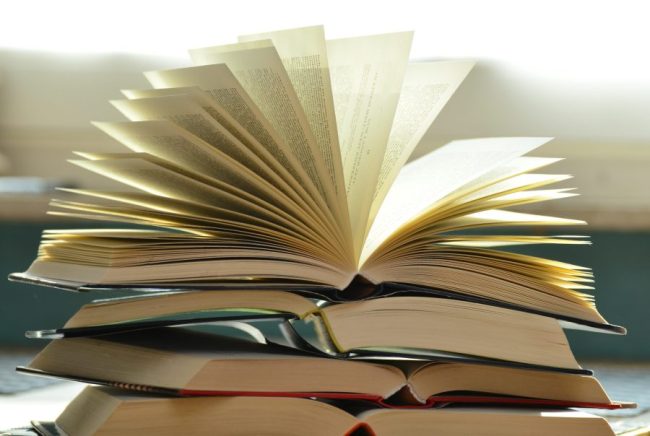 Photo: Raphael Schaller on Unsplash
Dr Erin O'Dwyer offers specialist non-fiction and academic editing services.
Behind every good writer is a dedicated editor.
In more than 25 years as a journalist, I have edited many millions of words.
I have been a sub-editor for ABC News online and major mastheads The Sun-Herald, The Saturday Paper and Australian Geographic. I've worked as a copyeditor for educational publishers including McGraw Hill. As a consultant editor, I have edited websites, speeches, video scripts, journal articles, non-fiction books, memoirs, in-house magazines and PhD theses.
Who needs an editor?
We all do! Even the best writers benefit from an editor's thoughtful feedback. An editor catches silly errors, tightens awkward sentences, questions illogical arguments, and generally saves their client's bacon on many more pages than not. As an editor, I focus on coherence, clarity and consistency. I look for little problems (typos) and big problems (unverified facts). I pepper you with questions you might not have considered. And I challenge you to write more clearly and compellingly. (I learned my craft from being edited myself – over and over, again.)
Should I hire an editor?
Native English speakers and non-native English speakers alike benefit from working with an editor. My client list includes people from around the globe – including Australia, China, South Korea, South Asia, Latin America, and the Middle East. I work alongside non-native English speakers, to encourage and empower their writing. I coach international PhD students early in their candidature, helping them hone their research and writing skills. When I work with native English speakers, my job is slightly different – it's about helping them finesse their writing, hit their milestones and hone their voice.
Can I edit my own writing?
Yes, you can! Every writing project starts with a single question – who is my audience? The best authors know it intuitively. The best researchers ask it to assess impact. If you are starting or nearing the end of a writing project, ask yourself: Who is writing, for whom? What problem am I trying to solve? And, who benefits, and how? Hire an editor at any stage in your project – to help you refine your answers and troubleshoot any problems along the way.
What are your academic credentials?
I hold a BA from the University of Queensland (UQ), an LLB (Hons) from the Queensland University of Technology (QUT), a PhD in English literature from the University of Technology, Sydney (UTS), and a Graduate Diploma in Legal Practice from the Australian National University (ANU).
For two decades, I lectured at some of Australia's top universities including the University of Sydney, UTS, UNSW, QUT and UOW. I have published internationally in the fields of media law and communications. I have worked with hundreds of Australian and international students, including undergraduates, postgraduates, Honours, Masters and PhD students.
What do your clients say about you?
I deliver a high-quality service for a fair fee. I go above and beyond. I invest time in understanding my client's project, and I approach their work with respect. I ask thoughtful questions, to encourage deeper reflection. I work quickly and collaboratively and pay great attention to detail. I keep my clients on track, helping them stay motivated and meet their deadlines.
(Not convinced? Check out my testimonials page to read what my clients say in their own words!)
Can you help me?
Yes! I consult to publishing houses, universities, research centres, corporates, non-profits, government and media outlets. I also work directly with academics and students. Private clients, working on a book, memoir or research project, hire me to sharpen their storytelling. I love nothing more than rolling up my sleeves and helping an author improve the narrative flow or bring the people and places in their story to life.
My services include copywriting, copyediting, proofreading, structural editing, developmental editing, project editing and production editing.
I enjoy working with my clients to make their writing the best it can be.
My extensive editing experience includes:
PhD thesis editing
Masters thesis editing
Student essays
Journal articles
Research papers and publications
Academic book manuscripts
Academic book chapters
Funding proposals
Conference papers and presentations
In-house magazines, newsletters and annual reports
Reconciliation Action Plans (RAPs)
Public policy reports
Study guides and teacher resources
Textbooks
eBooks
Non-fiction books
Memoir, biography and life writing projects
Website and blog content
Business writing
My professional memberships include the Institute of Professional Editors (IPEd), the Australian Society of Authors (ASA), and the Freelance Editors Network (FEN).
I adhere to IPEd's Code of Ethics, Standards for Editing Practice and the Guidelines for Editing Research Theses.
I look forward to hearing about your project.
Please contact Erin to discuss your project.