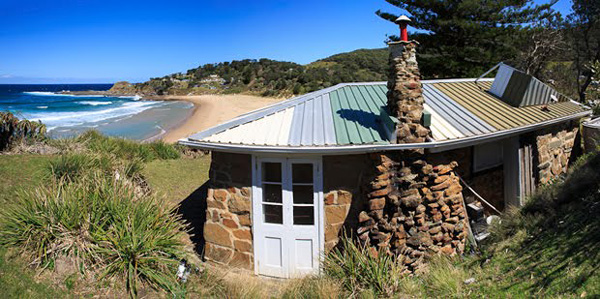 Pic: Andrew Gregory
Australian Geographic, Issue 111
November-December 2012
Heritage listing has ensured the future of a no-frills Aussie beach experience that's endured since the Great Depression, writes Erin O'Dwyer.
IN A REMOTE corner of NSW's Royal National Park, beach huts lie amid the folds and foothills of lush Black Gin Gully, which rises above Little Garie beach.
"Some shacks were built by the ocean so they could get the view. Others, like ours, are close to the creek," says Billy Burn, 73, whose father-in-law, a miner from nearby Helensburgh, built a shack here in 1942. "It was great when the kids were little. We would fill two buckets with water and bring them back to wash the nappies."
Inside, the shack is filled with 1940s technology: a bright-blue kerosene fridge, a lime-and-cream enamelled kerosene oven, a blackened metho burner and a row of old kerosene lamps hanging from nails.
There's 1950s bric-a-brac, too – a laminex table in sparkling yellow and carpet tiles on the floor – but these days there are solar panels on the roof.
"The grandkids just come in and flick on the lights," says Billy, smiling. "They don't remember what it used to be like."
Read more and see a slideshow here: http://www.australiangeographic.com.au/journal/beach-heritage-shacks-of-royal-national-park.htm