Want to build your brand? Promote your expertise? Influence policy and contribute to public debate?
Erin O'Dwyer understands the risk and opportunity presented by the mainstream and social media landscape. As an academic and journalist, she knows first-hand the competing priorities of the media and university researchers. Her corporate experience provides her with deep insight into the pressures placed on C-suite executives, especially during times of change and crisis.
Erin offers one and two-day media training workshops, specifically designed for academics. She offers bespoke training sessions for CEOs and executives, one-on-one coaching and ongoing consultation.
Topics include:
Interview tips and techniques
Pitching and packaging your story for the media
Writing for story – narrative and storytelling techniques
Communicating for impact – an academic toolkit
Online writing and content marketing – social and blog posts, opinion pieces, newsletters & media articles
The power of the case study
Increase followers and grow your social media impact
Short promotional videos and personal websites
Community/stakeholder engagement
With research impact now front of mind for funding bodies like the ARC, it's an ideal time for academics to learn the power of storytelling to share their work. By building media and community engagement activities into your research design from the get-go, communicating research impact becomes easier. Likewise, executives can build and leverage their personal media brand, putting them ahead of the game when it comes to influencing policy and funding decisions, and setting the tone in times of crisis.
Get in touch to talk about a tailored program.
"Erin O'Dwyer's workshop had members of the GeoQuest Institute speaking clearly, succinctly and compellingly about their research, both in written form and for the camera. The quality of our media coverage has certainly improved with her thoughtful and targeted guidance." – Associate Professor Sarah Hamylton, Director, GeoQuest Research Institute, UOW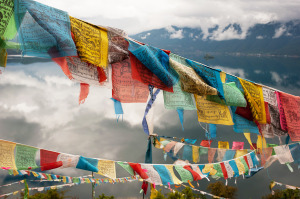 Photo: Dave Tacon